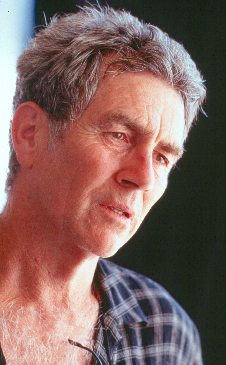 Hampton Fancher (born July 18, 1938 in Los Angeles , California,) was an actor who transitioned into being a producer and screenwriter in the late 1970s. He is best known for writing the first screenplay of Blade Runner.
After convincing Philip K. Dick to option his novel Do Androids Dream of Electric Sheep?, Fancher wrote a screenplay and got the support of producer Michael Deeley. This made Fancher the executive producer which led to disagreements with the director Ridley Scott and David Peoples being brought in to continue reworking the script.
Fancher wrote two films afterward, The Mighty Quinn (1989) starring Denzel Washington and The Minus Man (1999), which he also directed, starring Owen Wilson.
Ad blocker interference detected!
Wikia is a free-to-use site that makes money from advertising. We have a modified experience for viewers using ad blockers

Wikia is not accessible if you've made further modifications. Remove the custom ad blocker rule(s) and the page will load as expected.